AWISA 2018
The Jacks sales team will be on hand at AWISA in Sydney to offer a Kiwi perspective on the show. AWISA provides an opportunity to catch up with the latest technology, but understanding how this technology might – or might not – apply to your workshop is easier when talking to someone familiar with your business, and NZ methods of manufacture.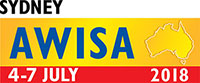 So if you haven't already, please make contact with your local Jacks rep, or the Jacks office before you go so we can make sure you get quality time in front of the machines you've travelled to see. We'll have staff based at both the Felder and Homag (Brandt) stands and we'll be happy to run through the technology on display.
We look forward to seeing you in Sydney.