Preventive Contact System – PCS – from Felder Group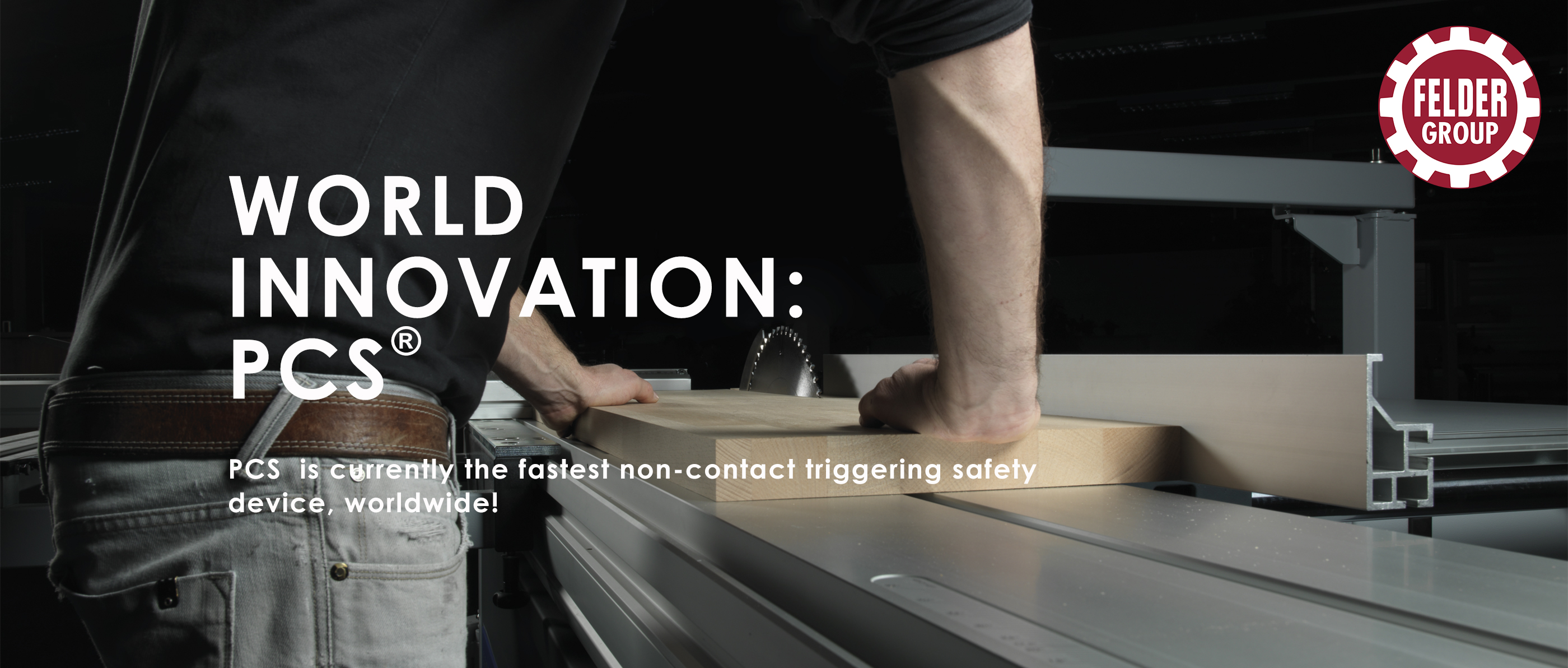 What is PCS exactly?
PCS is 'Preventative Contact System'. A revolution in safety systems for sliding table saws.
Funded by the Austrian Research Promotion Agency (FFG), the Felder Group developed PCS in cooperation with the Vienna University of Technology. Specifically, the worldwide patented safety system detects human tissue in the danger zone and makes the saw blade disappear in a few milliseconds as if by magic. The blade sinks under the table when danger threatens.
PCS is currently the fastest non-contact triggering safety device, worldwide!


Everyone working with wood has ten good reasons not to compromise when it comes to working safety - PCS prevents accidents and guarantees dexterity and a quality handshake forever!
Today, all state-of-the-art saws and panel saws need to have standard safety equipment such as a riving knife and an overhead saw guard in accordance with the applicable regulations. For some years, there has also been a technical solution that largely prevents cuts due to instant blockage of the saw blade, but it destroys the saw blade as well as the saw unit. The consequential costs for the repair are the price that you have to pay for saving one or more fingers.
PIS introduces a better way.
PCS requires no additional maintenance and cleaning cycles.
PCS works without additional external energy sources and without external sensors or video systems.
PCS is resistant to dust and dirt.
If you're interested in finding out more about Felder Group's PCS saws please get in touch with your Jacks Technical Sales Consultant or call free: 0800 522 577