Bringing accessible 5-axis CNC to Door Pre-hangers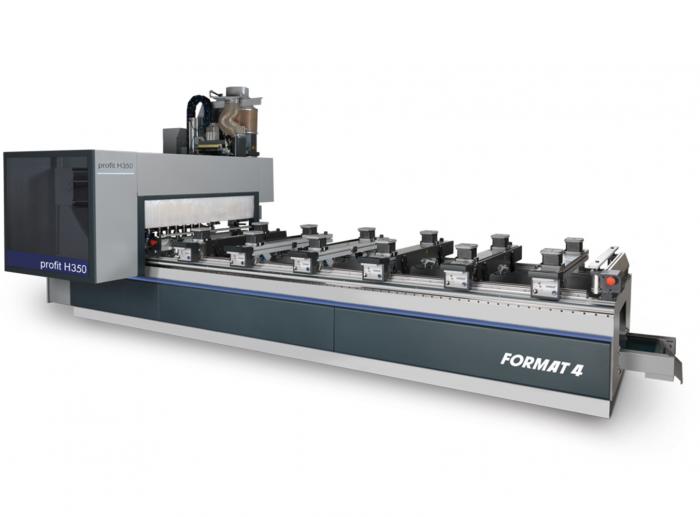 5 Axis technology for door manufacturing is a no-brainer, as long as you can solve a few key problems:
• Getting the right kit.
• Programming it fast, easily.
• Operating it efficiently without breaking anything!
These are the problems that Jacks set out to solve when putting together a new solution for the pre hung door market in New Zealand.

The benefits of adopting CNC (and in particular, 5-axis) technology for this application are huge. It's possible to drastically reduce the number of processes in your factory by consolidating them onto one machine, increasing labour efficiency massively and reducing your work in progress stock. On top of this, accuracy is increased, lowering rework, and when you do need rework, a CNC makes it simple to quickly match a groove pattern from a stock door, or re-ease a door to the opposite side if hung on the wrong side. Adding all the extras that are needed irregularly over a job lot takes just a click of a button – mortise locks, dropseals, magnets, and so on.
And it's often forgotten how much customers appreciate a more accurately made product – making the builder's life easier is a sure way to win friends.
So, how to make such a technology more accessible?
On the equipment side, the Austria built, Format4 CNC range is the machine platform chosen, with different models selected based on customer requirements (although the Profit H350R 5-axis suits the majority of customers). These machines have the usual features you'd expect to find on a quality European CNC, but the real value is in the package that has been assembled. Outside of the main machine, Jacks has done the thinking on a turnkey production system, so you don't have to. As well as the CNC machine, the package includes tooling, pods and clamps for door processing, extraction, a compressor if you need one, and our custom developed parametric software is also available.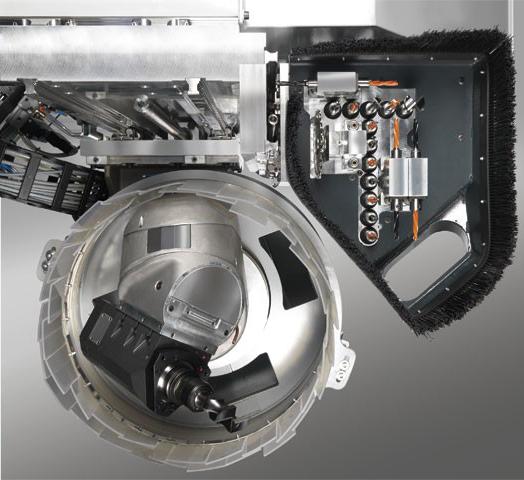 The biggest barrier to moving to a CNC based system from a more manual operation is always finding someone to program and run it, or investing the time and effort yourself to build up a library of programs. This has been solved long ago for the cabinet industry – there are many sophisticated software solutions that can take care of this for you. Doors, however, are a little trickier, and the way the New Zealand market manufactures them is slightly different to most other countries. After determining there was nothing available "out of the box" for the NZ pre-hanger, Jacks has invested in building their own software interface for rapidly generating programs for doors and jambs. It's no exaggeration to say that it might take an admin worker about 10-15 minutes to take the documentation from a site measure and generate the programs for a full house lot, ready for machining. This software will be included with new machines for 12 months without any extra cost.
Before installation, a full set of the hardware you use regularly can be added into the software ready for your use. Specials and one-off's are still possible to program traditionally or via the third party software of your choice, but the system that Jacks has created is targeted at doing the bread and butter of a pre-hanger's work as efficiently as possible. It's also possible to add additional hardware over time as new products get released.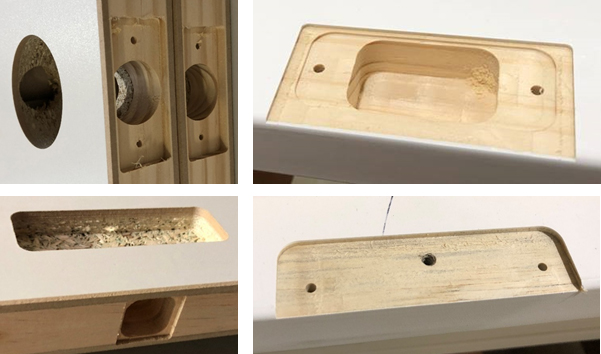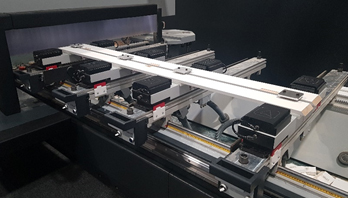 For aiding in actual operation, several features increase the usability of the machine. Most critically, LightPOS, the visual positioning system with thousands of LEDs over the bed of the machine, takes pod and console position information directly from the parametric programs, making it clear to the operator what pods to use, and where to position them, down to 1mm accuracy. Console positions for the jamb clamps are also identified, which is very important – there isn't much spare room to position a clamp incorrectly between routing a top hinge and a large saw blade cutting a head mitre!
A big challenge in operations in NZ is the variability of pre-primed jamb feedstocks, which can require the operator to frequently tweak parameters. To avoid this, the machine is fitted with specialised jamb clamps that are customised to NZ requirements, which ensure that regardless of the jamb, the z-height is consistent. The jambs are clamped both vertically and horizontally to straighten them, meaning perfect hinge compliance and a tight head mitre. A drilling head on the machine also speeds up screw pre-drilling, making it effective to do this process on the machine, eliminating any skewing of the hardware during assembly. Similarly, door panels vary in their flatness, and this can be mitigated with floating head aggregates for when you need to machine a v-groove pattern.
Moving a business to technology like 5-axis CNC processing might be based around a machine, but making a success of it requires thinking of it as a system, with many other important parts. And the system has never been more affordable – you could finance the technology for less than the hourly cost of two low wage workers.
Jacks will be showing the package they have developed at their upcoming inhouse show JacksTech, running September 14-16, and demonstrations are also possible outside this time by arrangement.
If you're interested in taking your door production to the next level, get in touch with Jacks – Contact Brian Stevenson on 027 307 7635, or email brian.stevenson@jacks.co.nz