The Tormek way of Sharpening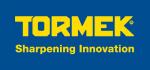 Tormek is committed to providing the best solutions for sharpening all types of edge tools. Well grounded in the Swedish tradition for the most advanced innovation, functionality and quality, Tormek has developed a unique sharpening system that has come to set the standard in modern edge tool sharpening.
Since the start in 1973, problem solving through innovation has been a strong driving force for Tormek. It has resulted in 13 patents and the widest product range on the market. It includes 16 unique jigs and attachments, each one specially designed to easily achieve the optimal sharpness on all kinds of edge tools.

Today Tormek exports to over 30 countries world­wide. The products are appreciated by cabinet makers, carpenters, woodcarvers and woodturners as well as serious chefs in restaurants, industrial kitchens and households. The Tormek sharpening system is also widely used in professional sharpening businesses.
All the product development, engineering work and production are made in Sweden. The company is located in Lindesberg, a small town in the heart of Bergslagen, an area known for its history in mining. The production is carried out in close cooperation with selected suppliers, all specialised and the best in their fields. This ensures the highest quality and a continuous access to the best and most modern manufacturing technology.
---
The key word when sharpening the Tormek way is repeatability. The tools are guided in jigs – you remove only a minute fraction of the steel at each sharpening, which makes it fast. An extra benefit is that your tools last longer.
You can shape the tool exactly to your needs. Even such complicated shapes as fingernail turning gouges, spoon carving gouges and oval skew chisels with a radiused edge are easily sharpened. Once the shape is created, you can resharpen the edge in less than a minute.
The water-cooled slow speed grindstone is in harmony with the physical laws governing the steel tool – the edge does not overheat and lose its hardness. The water lubricated grindstone and the final power honing on the leather honing wheel work in the same way as benchstone sharpening except that the motorized process speeds up the work. The leather wheel is impregnated with honing compound and polishes the edge to a razor sharpness.

The Tormek method is safe. At the low speed, you can fully control the sharpening. Since no sparks are produced, there is no risk to your eyes and you can safely use the machine in areas of high fire risk. No grinding dust is produced to pollute the air, and the steel particles are deposited into the water trough.
A Tormek sharpener will extend the useful lifetime of a broad range of tools used in woodworking shops, garages, gardens, art studios and elsewhere. They are not just for furniture makers, they are for everyone.