Homag Group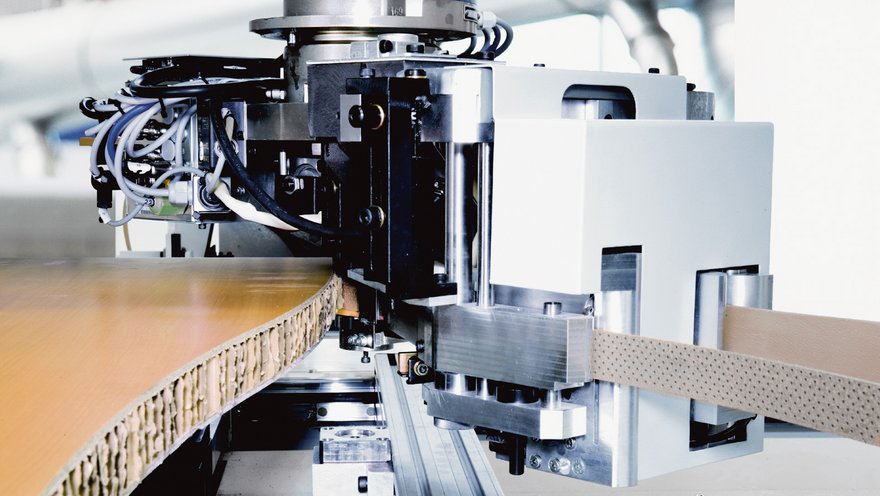 The HOMAG Group is the world's leading provider of integrated solutions for production in the woodworking industry and woodworking shops.
Headquarted in Schopfloch, Germany, Homag offer customers an extensive range of precisely tailored solutions ranging from stand-alone machines to complete production lines. A wide range of services focusing on production plant and machinery together with the provision of appropriate software solutions rounds out Homag's offer.
The Homag Group's strength is built on the specialist expertise of its original member companies. This structure combines the focus and technical leadership that sets the specialist apart with the power and full integration of a large group. The result is an unmatched advantage for Homag customers.
---
Homag and Jacks work together to service the New Zealand market, servicing the areas of the market best suited to each company's strengths.
Jacks represent the range of Homag (previously 'Brandt') edgebanders that suit the vast majority of NZ joinery shops, up to and including the S380 series. For many years, Homag edgebanders within this range have been the machine of choice for kiwi workshops. With their worldwide experience at specialist high production machines above the S380 series, and in other areas of panel production, Homag work directly with NZ customers.

Jacks also represent the Weinmann range of specialist timber construction machinery suited to the prefabrication/offsite manufacturing industry.
Jacks provide locally stocked spare parts across the Homag range, and work closely with Homag Australia to ensure Homag customers receive prompt, efficient and skilled support.