Anderson joins our range of CNCs
Anderson have been manufacturing CNC Routers since 1972. As a specialist CNC manufacturer, Anderson take enormous pride in being extremely good at doing one thing very well and without compromise.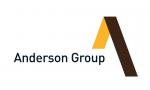 Anderson CNC Routers are designed by professional engineers, utilising components from the finest suppliers around the world. What Anderson may lack in dressing their machinery up with thin metal covers and styling is well and truly compensated for in performance and reliability – both longtime hallmarks of Anderson CNC routers.
As one of the only CNC manufacturers to build their own spindles and drilling heads, Anderson have complete quality control over two of the most important components on any CNC router. In a world when many CNC manufacturers are looking for ways to reduce costs, Anderson are playing the long-game and holding true to their values. Anderson have proven themselves for decades by providing unmatched value without sacrificing quality. This is what set Anderson CNC routers apart and continue to make them some of the most reliable on the planet.
A perfect example of the Anderson philosophy is the Spectra 48. An introductory level 8 x 4 CNC router built like the proverbial. At 3000kg, it outweighs most competitors by a factor of 2:1. With a light-barrier safety system, 10hp main spindle, 9 spindle boring head and Campro software then the Spectra 48 has all the features expected at this level, as well as boasting unmatched reliability.

[Picture: Anderson's 612 from Genesis EVO series cell with loading, offloading and label printing]
Anderson also offer a full range of CNC routers for larger panel sizes, and all sizes can be upgraded with automatic label printing, material loading and offloading. You only have to look across the ditch to see the popularity of Anderson CNCs. Woodtech's stand at the 2018 AWISA trade show in Sydney featured a number of models, and was home to one of the show's highlights – Anderson's 'GS-612'. Large crowds of onlookers watched in amazement as the unique magnetic drive system drove this CNC at speeds not previously seen in woodworking applications. Renowned for its performance, the 'GS-612 is the fastest CNC router available on the market. Time saving per sheet can be counted in minutes!

Anderson offers a range of CNC routers for the cabinet industry but have a large range of CNC solutions for applications in a wide range of industries. From aeronautics, automotive and marine through to specialised machines for print and graphics, metalwork and grinding, their expertise in CNC is unparalleled.
Anderson is available exclusively in New Zealand from Jacks.